I hosted Sunday nights at Canters Kibitz Room 1993, the scene written up in Rolling Stone that year, article still hangs there.
VeniceLion Channel on YouTube
Jesse Dreamer Channel on YouTube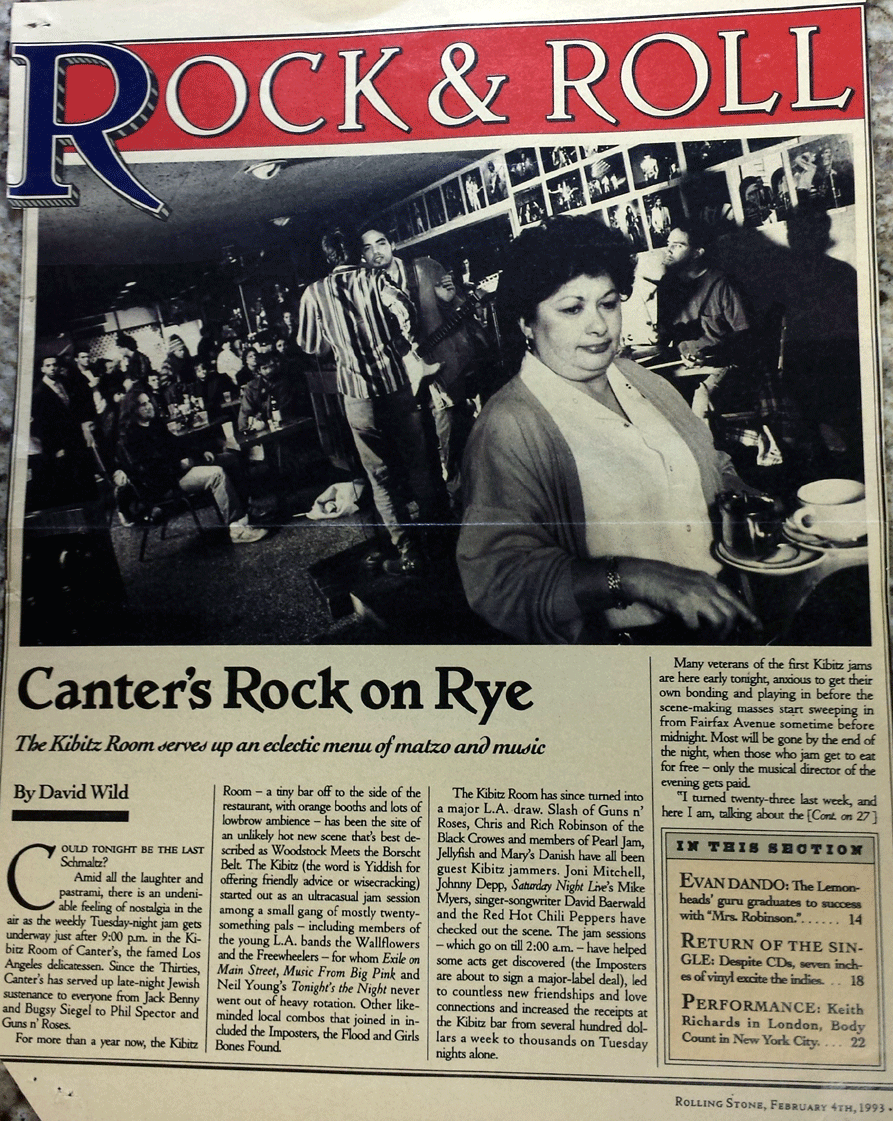 Canters would get packed as celebs and Jakob Dylan of The Wallflowers would come in to jam as well as Slash of Guns and Roses, Chad Smith Red Hot Chilli's and many others. We would get a free dinner afterwards and a percentage of the bar for us old dudes that they listened to and jammed with. I Also hosted Wednesday and then Friday nights at the Venice Bistro on Venice Beach back in the 1990's. I decided to live at Venice Beach. Great times, many stories.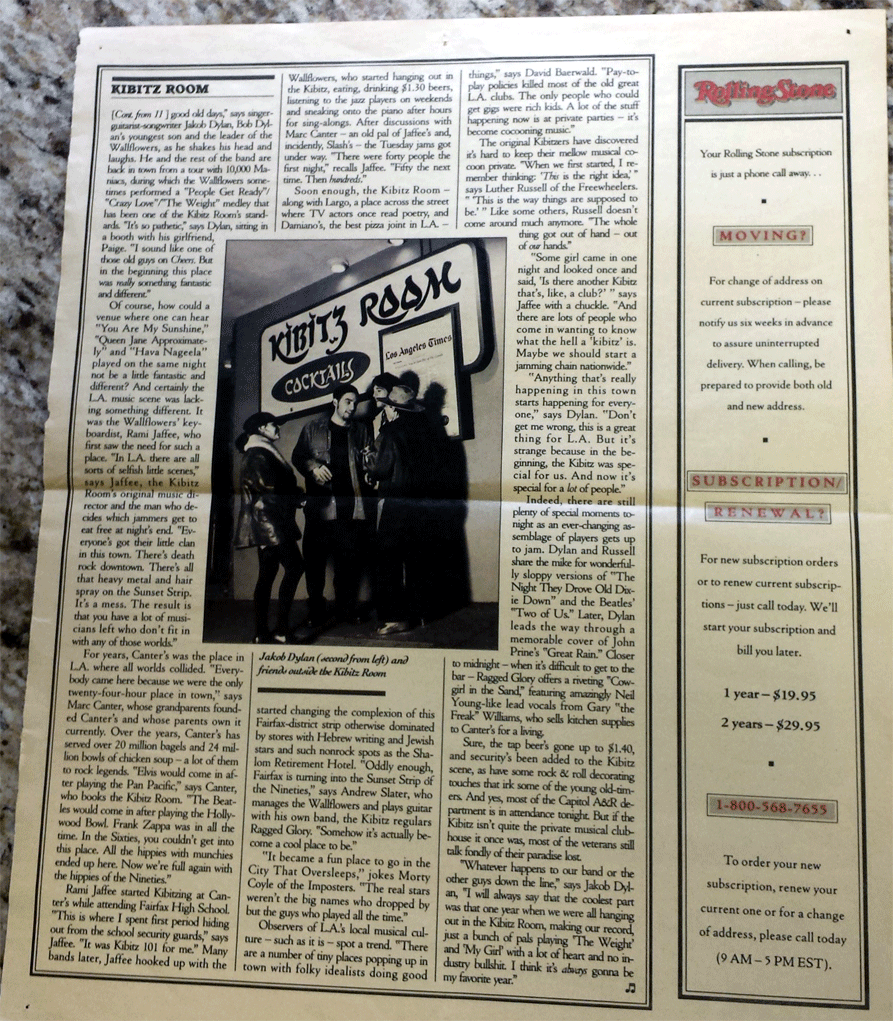 I hosted Wednesday and then Friday nights at Venice Bistro on Venice Beach. Many Musicians had a good time and fondly remember those jam nights.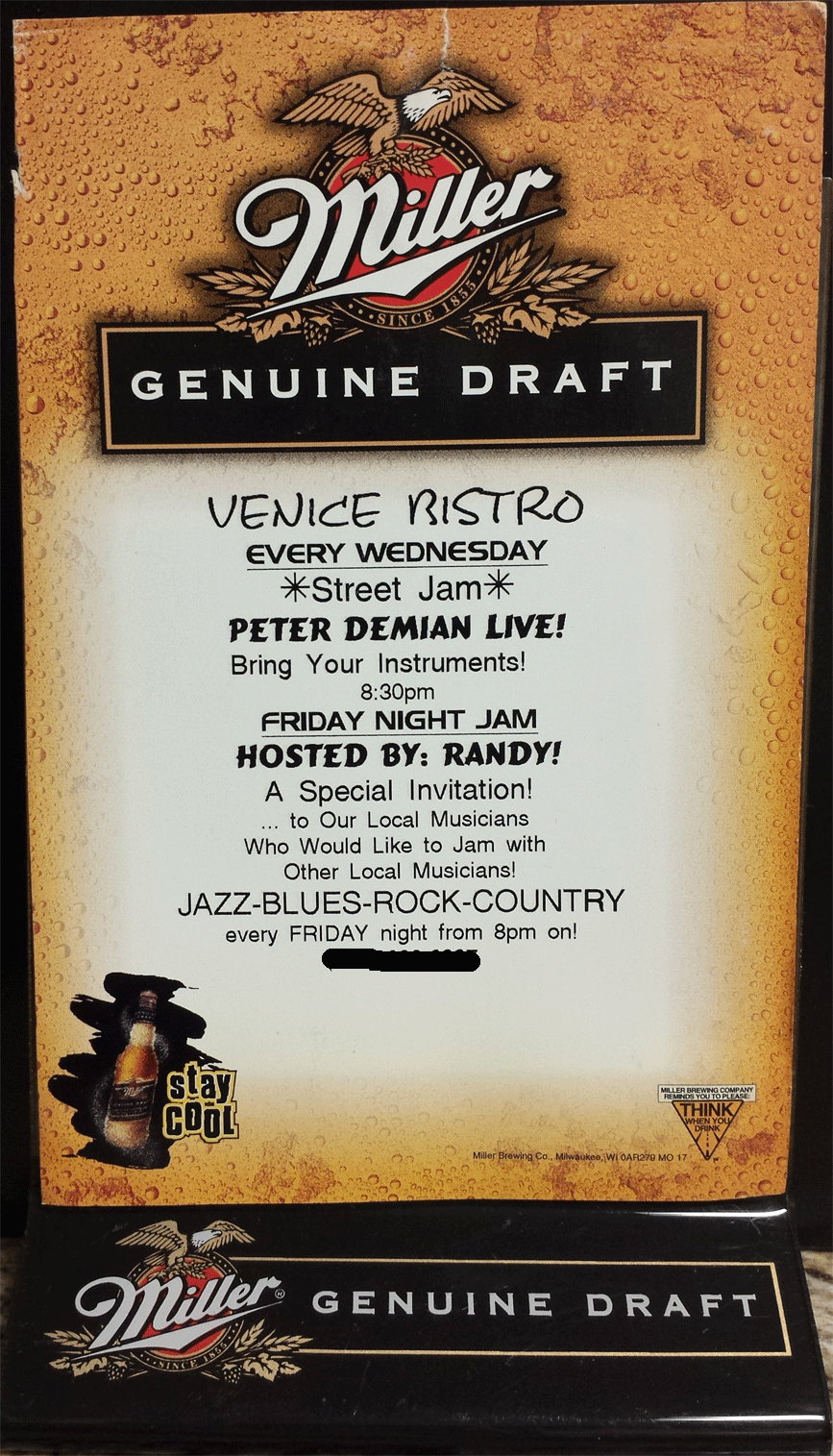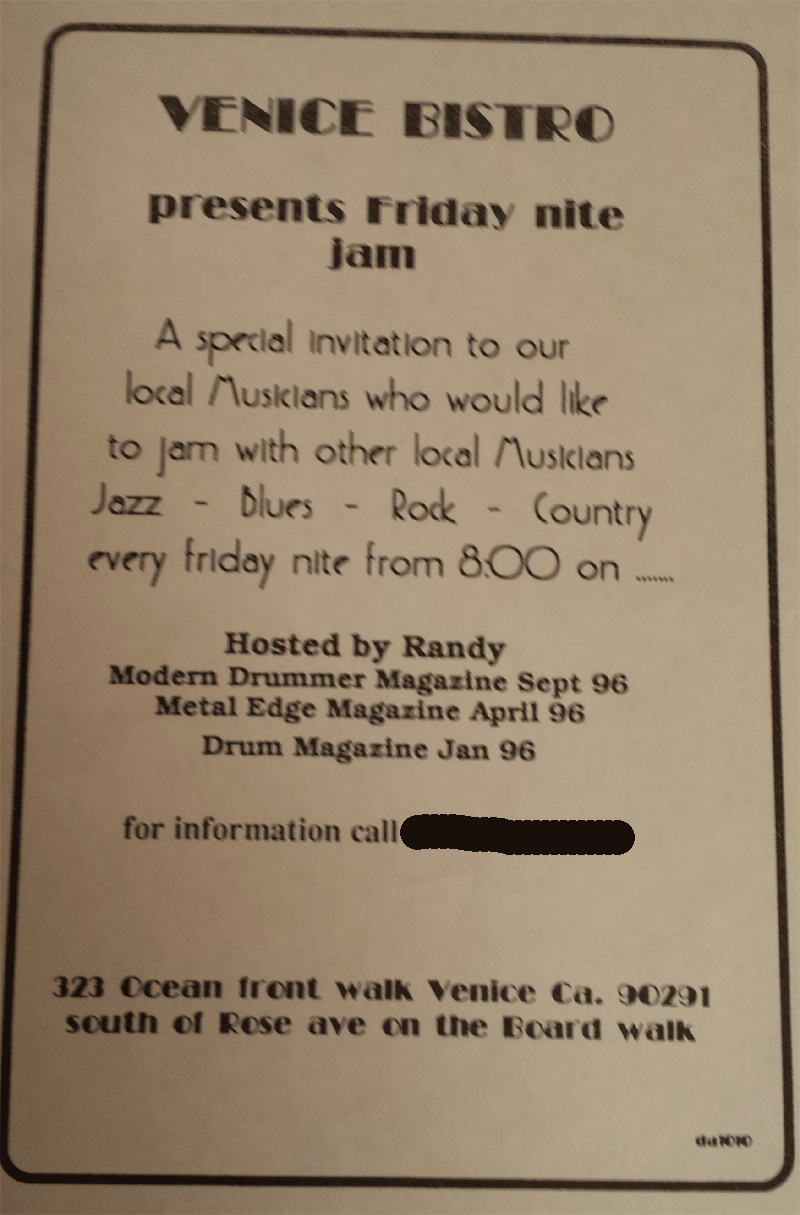 I remember having one dinner with Amanda Plumber (Actress) around Christmas 1992 , she liked our group. Shannen Doherty from 90210 fame would come in regularly also but I never talked to her. Fun memories kibitzing with the kibitzers.

I remember taking Sandie West (Comedian/Actress) to LAX to catch a plane for Chicago. She had an over weight suit case she had packed rocks into it to give to her friend in Chicago. I had to take the rocks out and take them back out of LAX with me and off she went to Chicago.

I remember do do, I remember do do, she had a swimmming pool. A girl who wouldn't get off the stage as she had brought in a large crowd with her and I had already given her allot of time on stage. When I told her she had to get off she told me "I'm all the way from Argentina" to which I replied "OH! is that by West Covina?", She got mad but got off the stage.

Bay Watch looking girl in her bikini came into the Venice Bistro (really a knock out), she grabbed my tamborine and got up on the drum riser with me and played her heart out. Talk about no sense of time! The worst tamborine I have ever witnessed. After a song she asked me if she was a good tamborine player and I said your a natural and the best tamborine I have ever heard. She kept playing and dancing.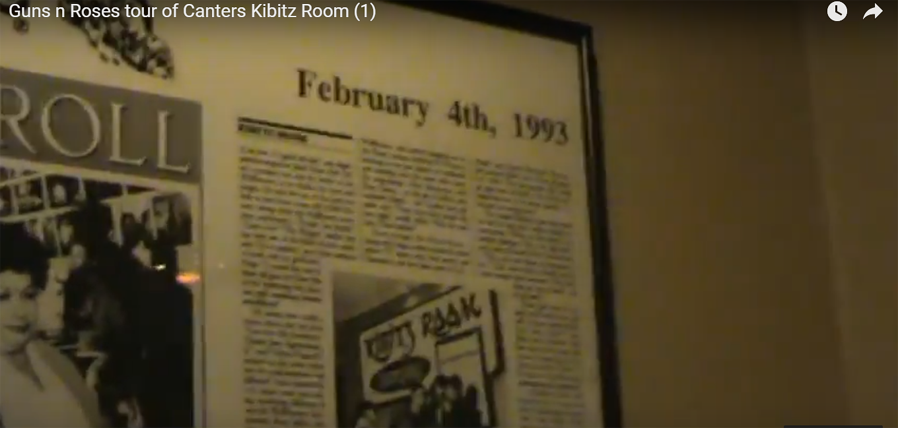 The Randy Hi Hat Adaptor Instructions on how to make your own or purchase a handle and find parts.